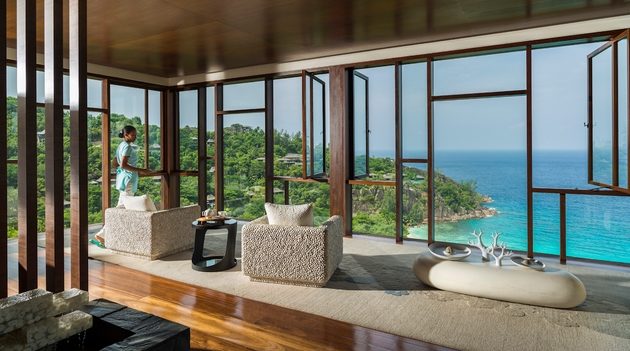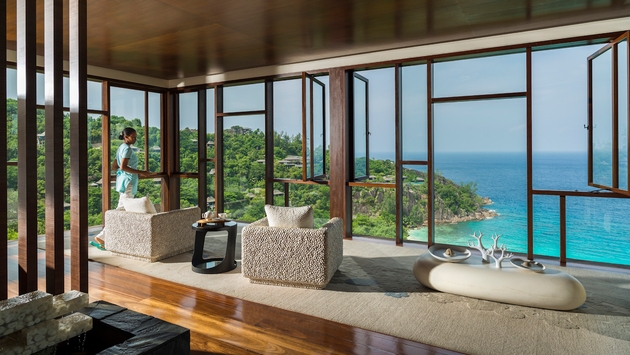 ANGELIKA ALEXANDER at the FOUR SEASONS RESORT in the SEYSHELLES with annual Visiting Masters Wellness program spotlights some of the spa world's leaders:
The 2018–2019 line up has been compiled with the intention of immersing guests deeper into the world of global natural wellness.
Angelika Alexander, Holistic Specialist : December 2–16, 2018
Every moment is an opportunity to relax, relieve and reconnect, when one knows how. Journey with Angelika Alexander into the powerful and profound world of transformational breath and myofascial release to discover how to energize and awaken energy centers, transform emotional blocks and connect to deep relaxation.
Angelika has dedicated her life to the mastery of transformative body-mind-healing modalities including kinesiology, myofascial release therapy with John F. Barnes and transformational breath: a gentle, simple technique that paves the way for improved physical and emotional well-being including increased energy, better immune response, and an enhanced ability to deal with stress in a healthy way. Join one of her group workshops or embark on a private journey to learn how to remove inner resistance to living a fully expressed life.
Each of the practitioners will be available for private consultations for the duration of their time at the resort, with prices starting from EUR 180 per hour, per person. To make a reservation, contact the resort directly at spa.sey@fourseasons.com.
AVAILABLE TREATMENTS INCLUDE:
Group Transformational Breath Workshops
Discover the benefits and technique of a full, deep and connected breath on this 2-hour exploration of movement, breathing and

meditation. Learn how to eliminate restrictive breathing patterns and activate innate healing and a sense of deep joy.

Private Transformational Breath Workshop
A personalized exploration of movement, breathing, and meditation that will help reduce stress and anxiety, strengthen your immune system, and increase your energy and mental clarity. It's all in the breath!
Private Myofascial Release Therapy By John Barnes Approche
Trauma, inflammation or poor posture can result in stress, weakness, or decreased function within the fascia – the tough connective tissue that spreads from head to toe in an uninterrupted, three-dimensional web. Restore fluidity, flexibility, and strength with Myofascial Release: a combination of gentle compression and elongation techniques alongside Diaphragmatic Breathing, Energy Work, Acupressure, and Meridian Balancing.